We are always in need of monetary donations!
Please send your tax-deductible donation to:

The PURRfect KITTY
P.O. Box 903
Deer Park, NY 11729

OR

The PURRfect KITTY
375 Carlls Path # 903
Deer Park, NY 11729

To avoid having animals left at our doorstep, we do not post our "physical address" on the website.
Abandoned animals were a problem we were faced with many times at our Newtown Road location.
Please be assured that our Local Post Office Address is just as good as our actual address for mailing donations.
As always, 100% of all donations go directly to the Shelter to help the kitties! Thank You!


To make a secure credit card donation (one time or recurring), please click:





Prefer to donate through PayPal? Click this "donate" button instead.
YOUR GENEROSITY & SUPPORT IS GREATLY APPRECIATED!



Please consider becoming a monthly recurring donor.... here's how:



It takes just $10 per month and a few clicks to become a recurring donor!!


When making your first donation, please check the box that says
"Make this a recurring donation" and it's done! No Hassle! No Paperwork!
Your monthly donation will begin on the 1st day of the month following your initial donation.
Click Here: YES, I want to be a recurring donor too!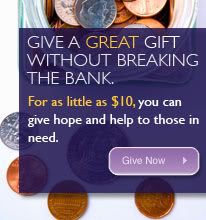 Thank You So Much !





You can also send us a gift card from PETCO or PETSMART
so we can buy supplies for our kitties. Thank you so much!!!


PETCO GIFT CARDS


PETSMART GIFT CARDS






FOOD & LITTER are a few of our biggest expenses and we're always in need of these items!

If you'd like to send us a bag of LITTER or FOOD, please click here:
LITTER & FOOD - AMAZON


For our full WISH-LIST on Amazon.com, please click here: AMAZON WISH-LIST






You can find better prices on many of the FOOD items and Litter on Chewy.com and
have them ship directly to us at: 375 Carlls Path - #903, Deer Park, NY 11729





If you'd like to purchase items directly from a store,
we can pick them up within a 15 minute radius of Deer Park.


Thank You to everyone who
donates items from our WISH-LIST !!!
Every item donated helps us help the kitties !!!





Help raise money for our shelter just by shopping
online at over 600 stores through iGive.com:
CLICK THIS LINK to Register to Shop with iGive.com



A PERCENTAGE OF YOUR SALE/PURCHASE GETS DONATED
TO The PURRfect KITTY! Thank You!








How many times do you "GOOGLE" each week?
Use "iSearchiGive" as your online Search Engine
and help raise money for our shelter!








Please read ALL the information below
BEFORE contacting our facility.

PLEASE DO NOT CALL OUR SHELTER regarding CAT PLACEMENTS or found CATS/KITTENS.
We will NOT be able to help you by phone. We will instruct you to go to our website.
If you found a cat or kittens and need help, please read our RESCUE INFO. on the next page.

Phone Calls and E-mails to our Shelter should ONLY be for Donating.
If you would like to make a monetary donation, please see ways to donate at the top of this page.

If you would like to donate items, please call or e-mail us.
We can pick them up at your home if you live within a 15 minute radius of Plainview.

Phone: 516-586-5555
E-mail: purrfectkitty@optonline.net


Thank you!




Need your Kitty's NAILS Clipped?
We will come to your home within a 15 minute radius of Deer Park.
Please e-mail us at: purrfectkitty@optonline.net for pricing.
Thank You!
For Low-Cost Spay/Neuter or Veterinary Services:
Try Island Rescue in Bayshore. They DO NOT require an appointment for
FELINE SPAY/NEUTERS. Please call their number for drop off days & times at 631-968-8700



For help with cat BEHAVIOR ISSUES & MORE click here:
KITTY TIPS
For a list of TOXIC & Non-Toxic Plants please click:

TOXIC PLANTS