Here are our Resident Kitties!!

We have 15 new Residents to add
to our website, so please check back soon!!

- These kitties live at the Shelter, they are not up for adoption -

Click on photos for larger view



Kitties with a "smiling star" under their photo are part of our "Dental Program"
Please see our Dental Program two pages (tabs) over to the right







Angel, Jordan and Jasper (right)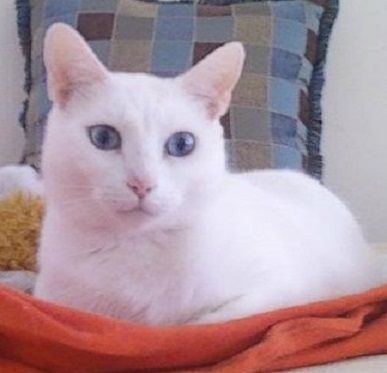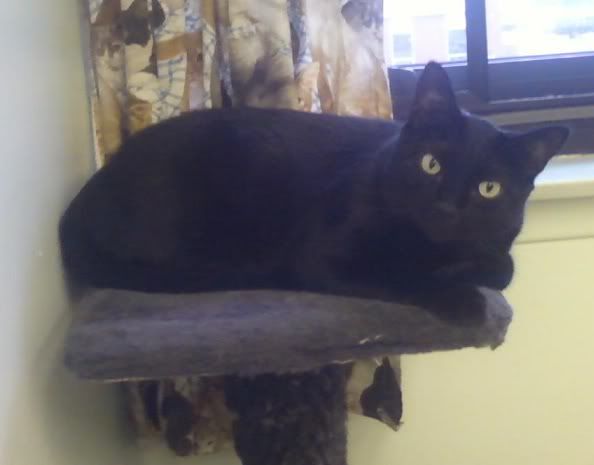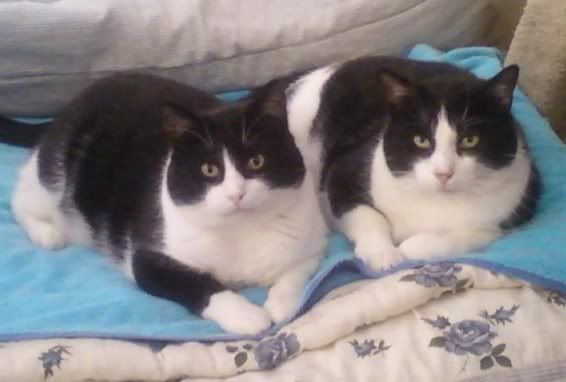 Treasure, Hollie and Sandy & Sasha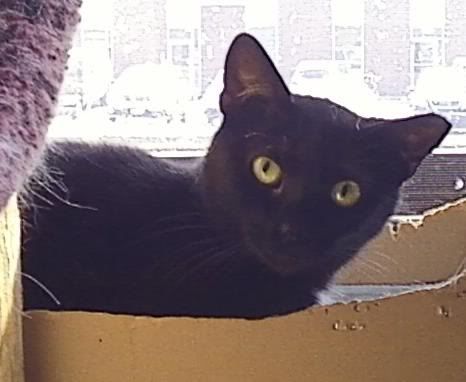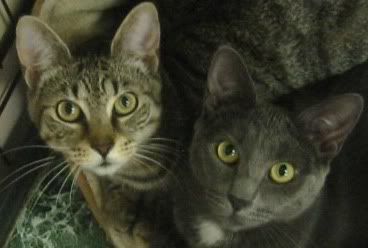 Little Sprout, PJ and Lucas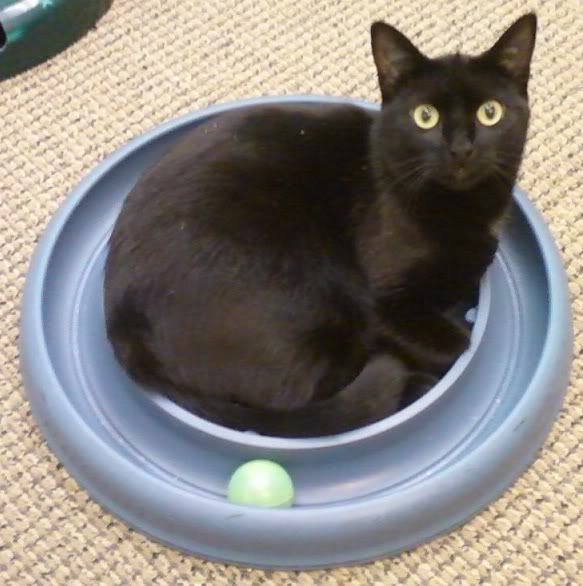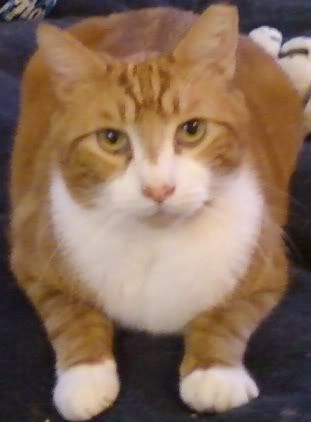 Peyton, Katie and Hunter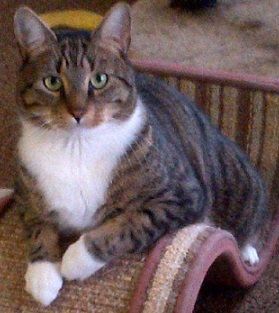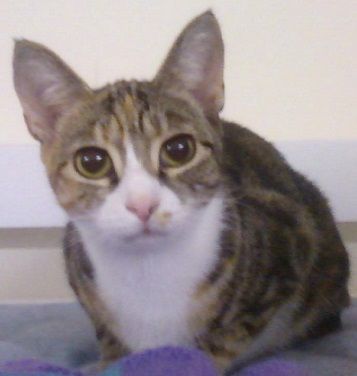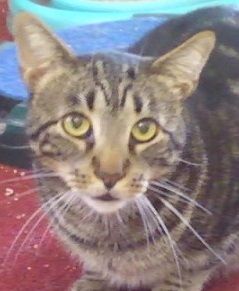 Timmy, Johnnie and Ella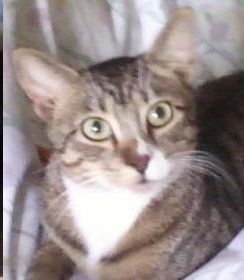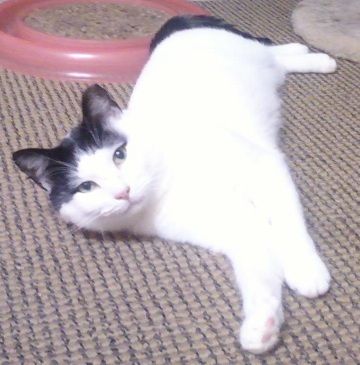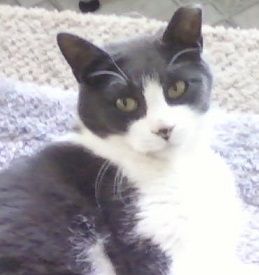 Jeffrey, Frisbee and Sophie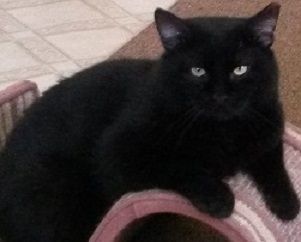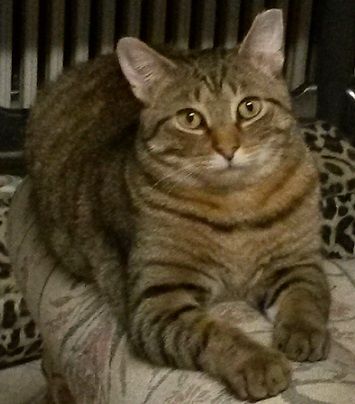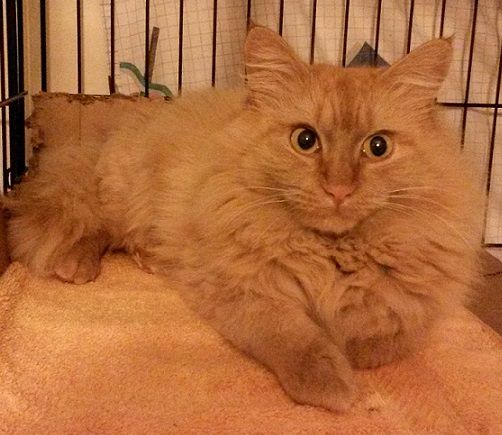 Bridget, GG, DJ and Frankie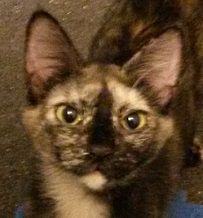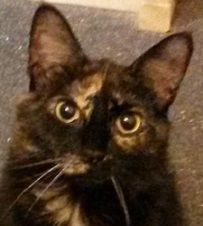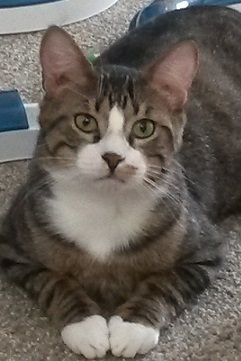 Billy, Soda, CupCake & Jeeta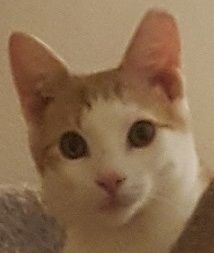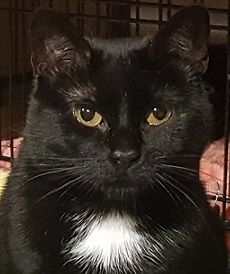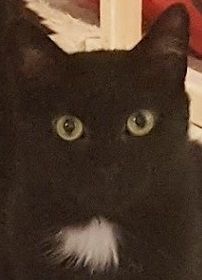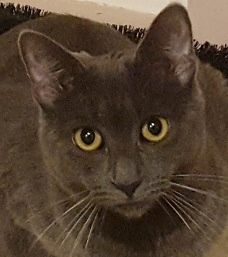 Photos coming soon....

Bunny, Junior, JD, Wilson, Yodels, Buddy, Pasta, Ziti
Ziti, KitKat, Logan, Meadow, Scooter, Cody, Donee & Monday




Everyone's individual story and additional pictures will be posted below soon......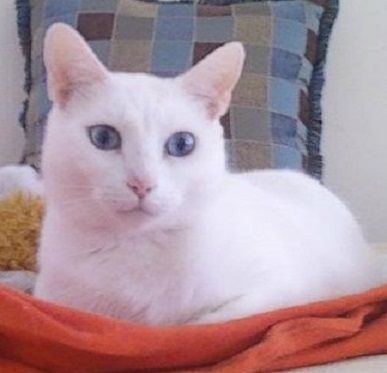 ANGEL: After our house kitty "Lilly" passed away, beautiful Angel was the very first feral kitty to become a resident at the Shelter back on Wednesday, April 18th, 2007 at approximately 1-1/2 years old. One of the very first days we moved to the Newtown Rd. building, we saw a very dirty white kitty go running by. About a month later, we saw a very dirty, very "pregnant" white kitty go by and we knew something had to be done quickly. We set a trap and with luck on our side, we caught Angel on our first attempt.... and thankfully so because just two days later Angel gave birth to her kittens! If we didn't catch her, those babies would have been born somewhere outside unknown to us. After Angel had her five babies, we kept her with them until they were older enough to be on their own and be put up for adoption. Once separated from the kittens, we had Angel living in our Playroom with two other new "mommies" that were just separated from their kittens. Once those two cats were adopted (together!), were able to move Angel into our Volunteer Room where she lived but with free rein to other areas of the Shelter. Although Angel was very pretty, she was completely "feral" (wild) and not adoptable... but there was no way we were putting her back outside. To this day Angel lives a very happy life at the Shelter with many friends. And with much time, patience and effort, Angel is now very playful and LOVES attention, brushing and rubbing when she's on the cat trees..... she'll never let you touch her on the floor.... too funny.... but fine by us!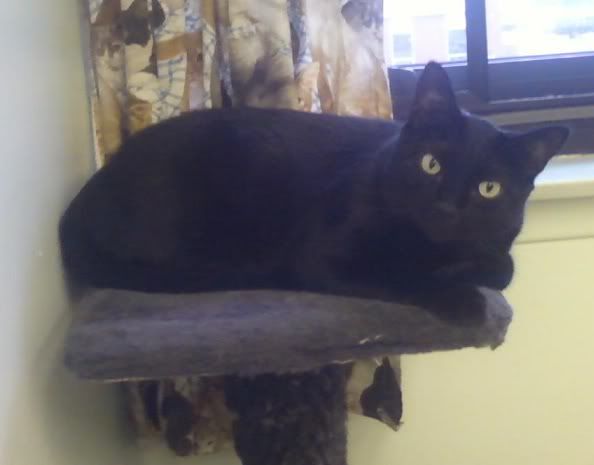 JORDAN: This handsome, big boy was the second kitty to join our resident family back on Thursday, July 24th, 2008 at approximately 1-1/2 years old. Jordan was living outside the Shelter in the industrial area and when we trapped him, he didn't fuss or make a peep, he just stared at us with his big eyes wondering what happened. Although Jordan was feral and scared, he had a very gentle personality and we decided to have him join Angel inside the Shelter. To this day Jordan is a sweet, timid, mellow boy who likes to be brushed.



JASPER: This sultry looking, handsome guy was the third kitty to join our resident family back on Saturday, October 4th, 2008 at approximately 3 years old. Jasper was living outside the Shelter in the industrial area and was impossible to trap! We tried for six months to trap him but he was too smart... we were able to get him to eat in our vestibule with the door cracked open but there was no way this boy was allowing us to catch him. So how is Jasper a resident at the Shelter? It took an "ooops" by one of our Volunteers for this to happen! :) One of our Volunteers accidently left the back door open to the huge warehouse when he was throwing out the trash in the dumpster behind the building. When he realized he left the door open and went to close it, he saw none other than Jasper INSIDE the warehouse.... he apparently strolled in the open door. This was exciting and horrible!! How were we going to catch Jasper if he wouldn't go in a trap? And... the Landlord would kill us if he knew there was an uncatchable cat loose in the Warehouse! On Monday evening we set a trap and put a very small trail of food leading into the trap. In the morning the trail was gone but the food was still in the trap and no kitty! We repeated this on Tuesday, Wednesday and Thursday with the same results... no kitty! We were so worried because Jasper was not getting enough to eat... the trail of a few tiny pieces of food per day was not enough and we were afraid that Jasper would starve to death or develop fatty liver disease. We consulted with a professional TNR person who said "don't worry, just set the trap again.. it's tough love and it's not easy, but do it". We set the trap again on Friday worried sick that it's been 5-days with no Jasper and very little food. On Saturday morning we were holding our very first Charity Bake Sale at the Shelter and when we came in to get things started, there was Jasper IN THE TRAP!! YAY!! But oh my goodness... the Bake Sale! We had to immediately call Volunteers for some extra help so we could bring Jasper to the Vet. for neutering/testing/vaccines while others prepared for the Bake Sale. Jasper certainly didn't make things easier for us, but we were thrilled that we finally caught him! Even though Jasper was very feral, after such a lengthy task of trying to get him, we were not going to put him back outside... so he joined Angel & Jordan as a permanent resident. We refer to Jasper as the "King" because many of the other kitties "bow" to him and follow his lead. :) Even though Jasper has a "look" that has intimidated many of the Volunteers... he is a big baby in disguise! :) He is the ONE kitty who is afraid of the toys and lazer pointer! To this day, Jasper is a big, handsome boy who loves to be pet and brushed by those who are not intimidated by him. :)


****** More stories coming soon ******

If you'd like to know more about one of our resident kitties,
just e-mail us and we'll be happy to share their story!!








"Play Time" at the 2nd PURRfect KITTY Location
(Newtown Rd. location)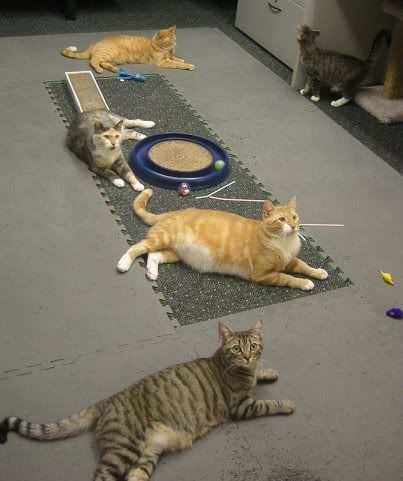 Pictured: Annie, Cloey, Paulie, Bunny & Petey



Pictured: Angel, Bunny & Teddy



"Chillin' on the Couch"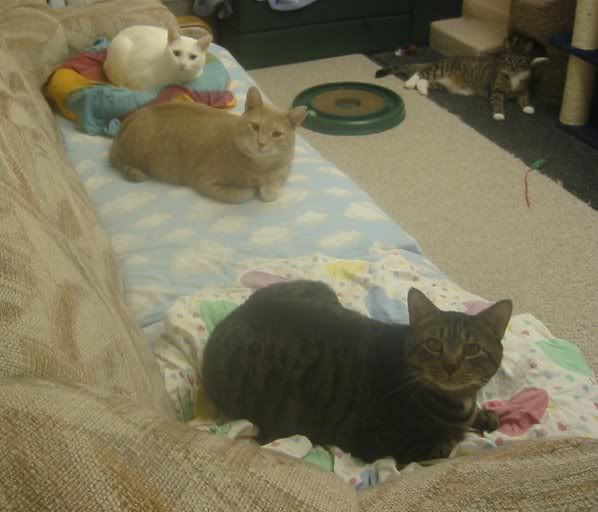 Pictured: Angel, Teddy, TJ & Petey








Please consider becoming a "recurring donor" for just $10 per month.



There's no hassle, no paperwork!



Just click on the box that says "Make this a Monthly Donation" and it's done!
It's that quick & simple yet it means so much towards helping our kitties.
Please click here:







2003 The PURRfect KITTY. All Rights Reserved Worldwide.